Galvanized tubs are more than just functional containers. They embody rustic charm and a timeless appeal that can transform your home and garden into enchanting spaces.
If you're seeking ideas to transform your garden into a blossoming oasis or infuse your home with a touch of farmhouse chic, let's take your time to scroll down our article. From charming outdoor planters to unique storage solutions and even chic farmhouse decor, these DIY projects will inspire you to elevate the humble galvanized tub into a centerpiece of rustic elegance that adds character and drama to any setting.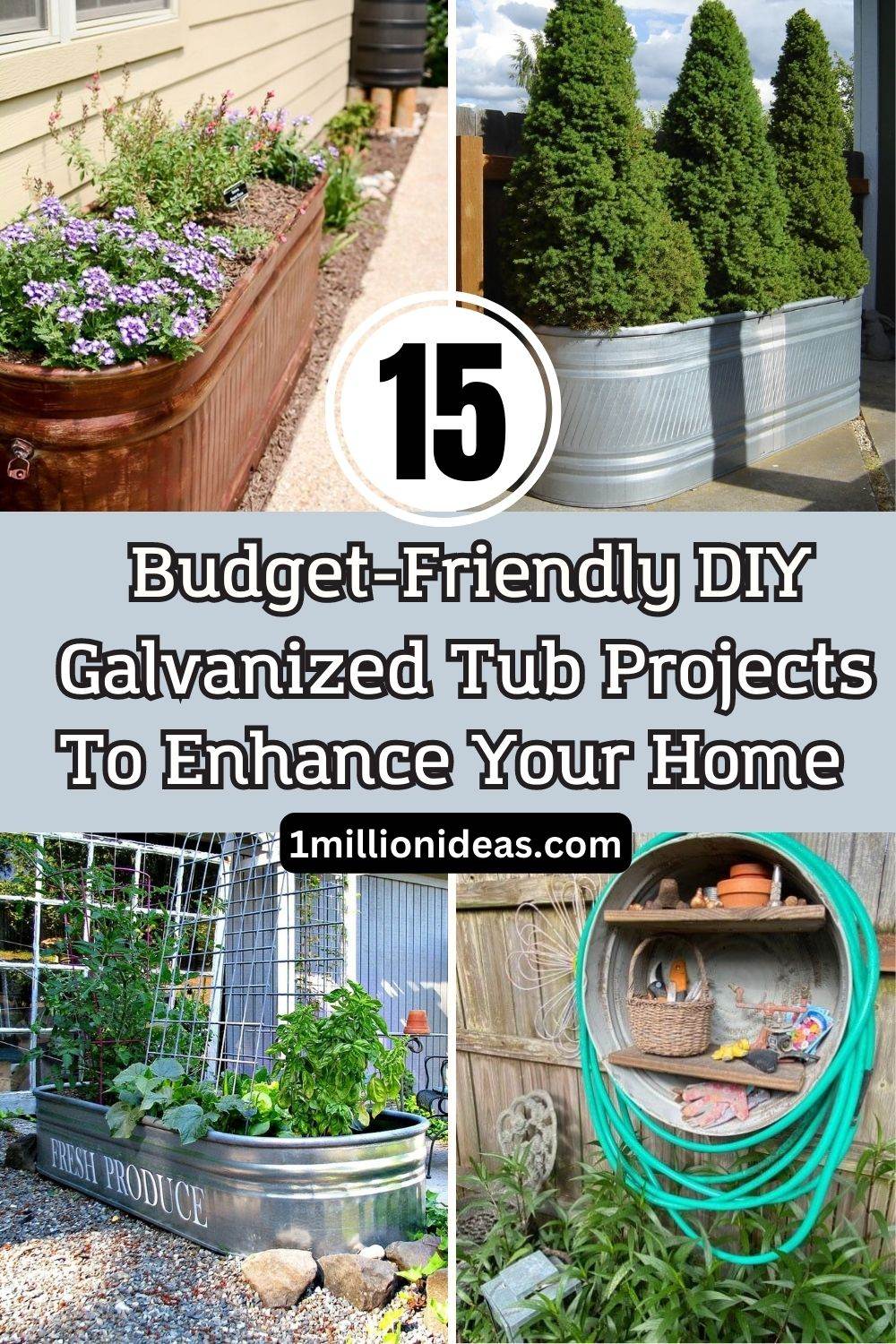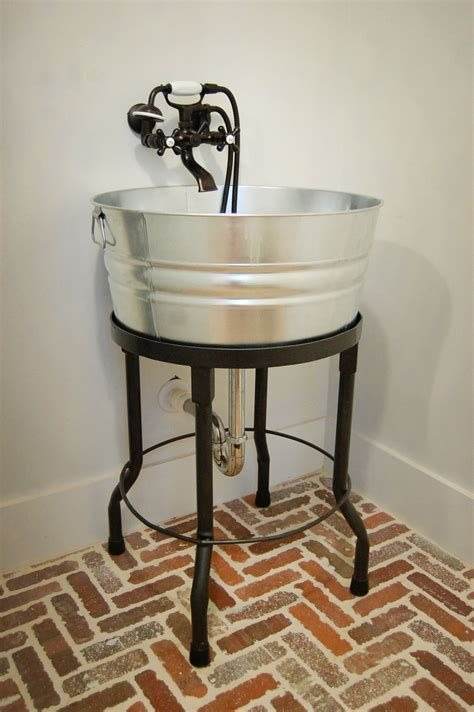 Creating a bathroom sink from recycled galvanized tubs can be a fun and creative DIY project. After finishing transforming, you can give your sink area some personal touches with decorative elements or accessories to match your bathroom's style.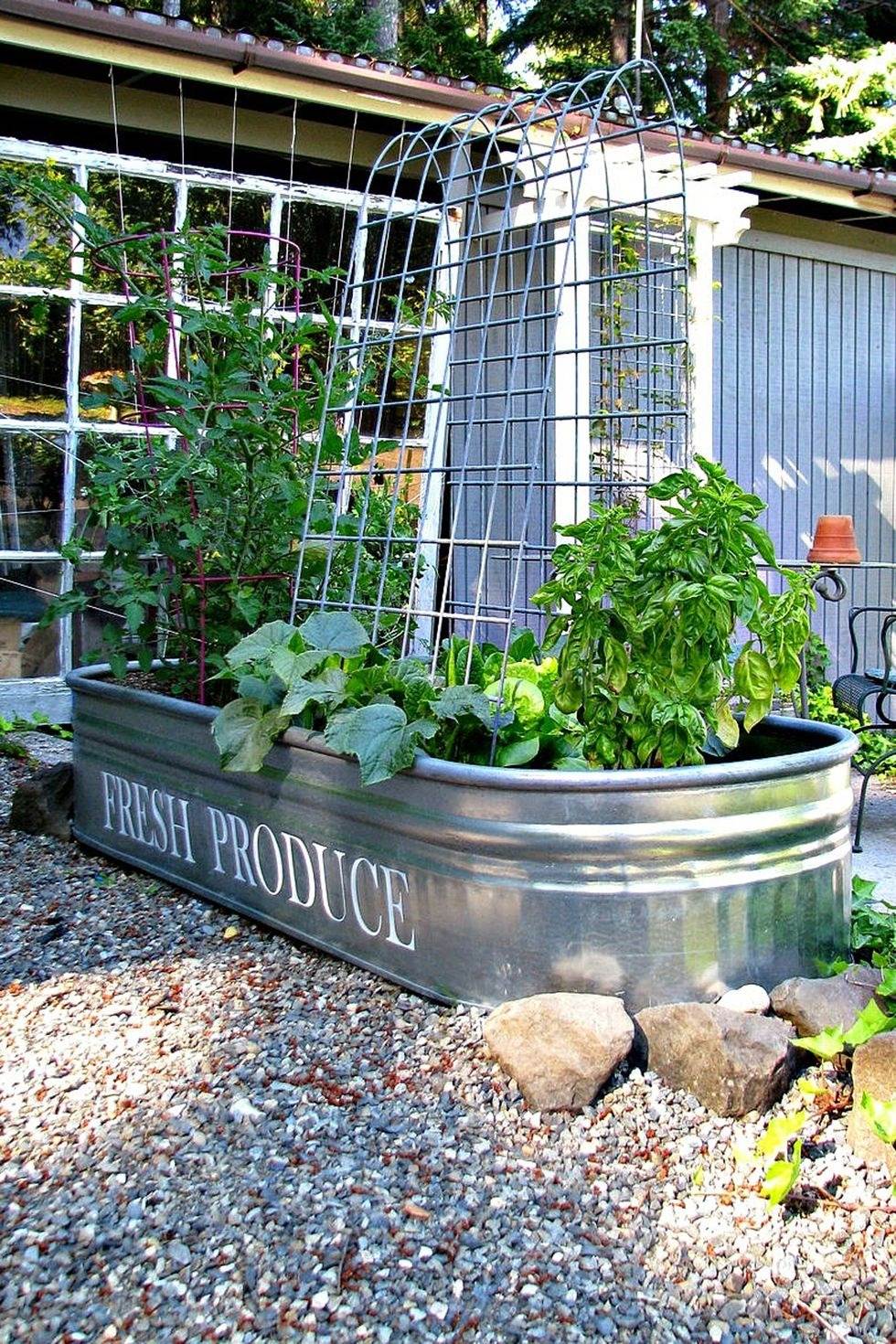 Galvanized tubs are often used for livestock feeding, but they can also be repurposed as planters for a raised garden bed. The tub for recycling should be big enough to accommodate the plants you want to grow and has good drainage holes at the bottom.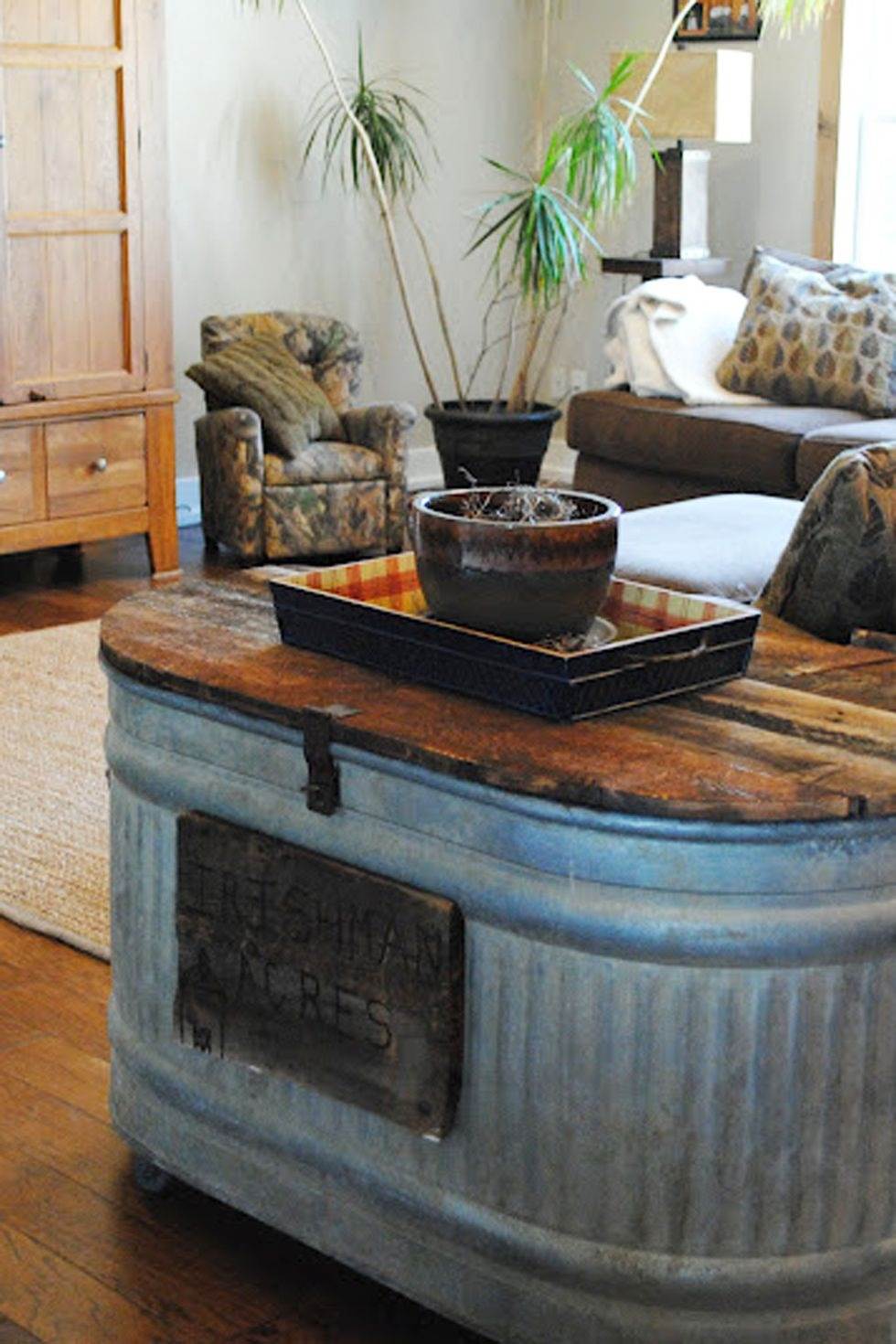 Galvanized tubs are durable, versatile, and easy to transform into a side table placed next to your couch or at the foot of your bed. You need to make a wooden top for your galvanized tub side table from any type of wood that you like, such as pine, cedar, or pallet wood.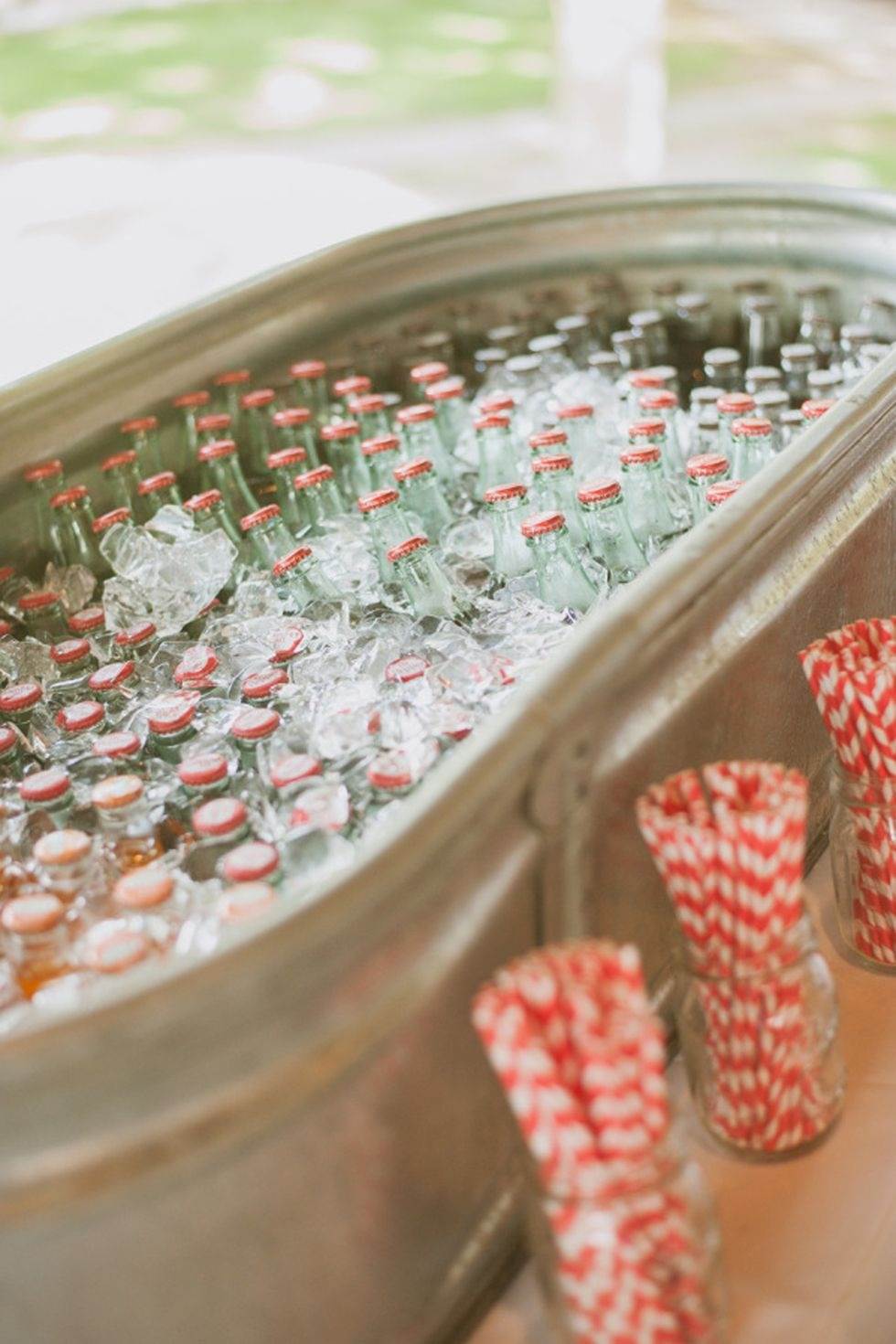 It's a great idea to transform an old galvanized tub into a cooler to store and chill drinks for parties, picnics, or other occasions. You can also add some fruits, herbs, or flowers to infuse the drinks with flavor and color.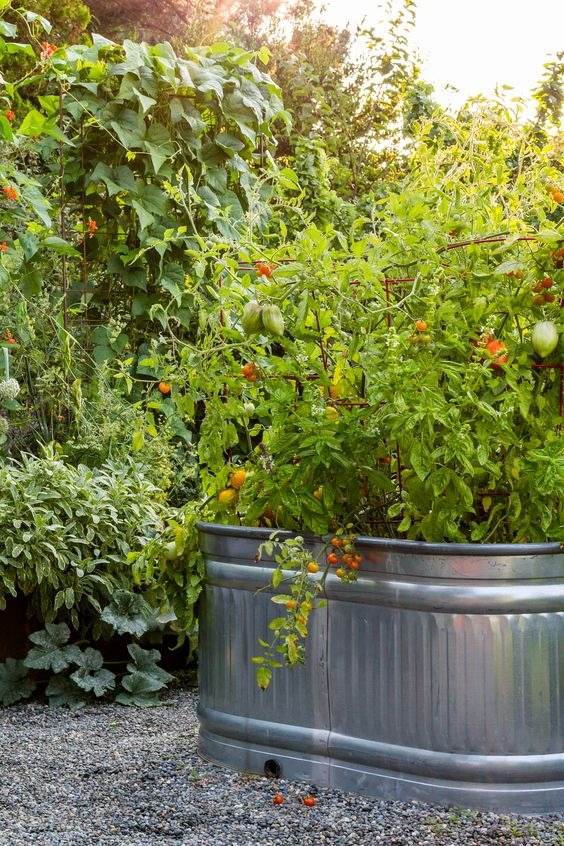 A vegetable container from galvanized tubs helps your sprawling contained and compact. In addition, it allows you to manage drainage, soil quality, pest control, and accessibility better.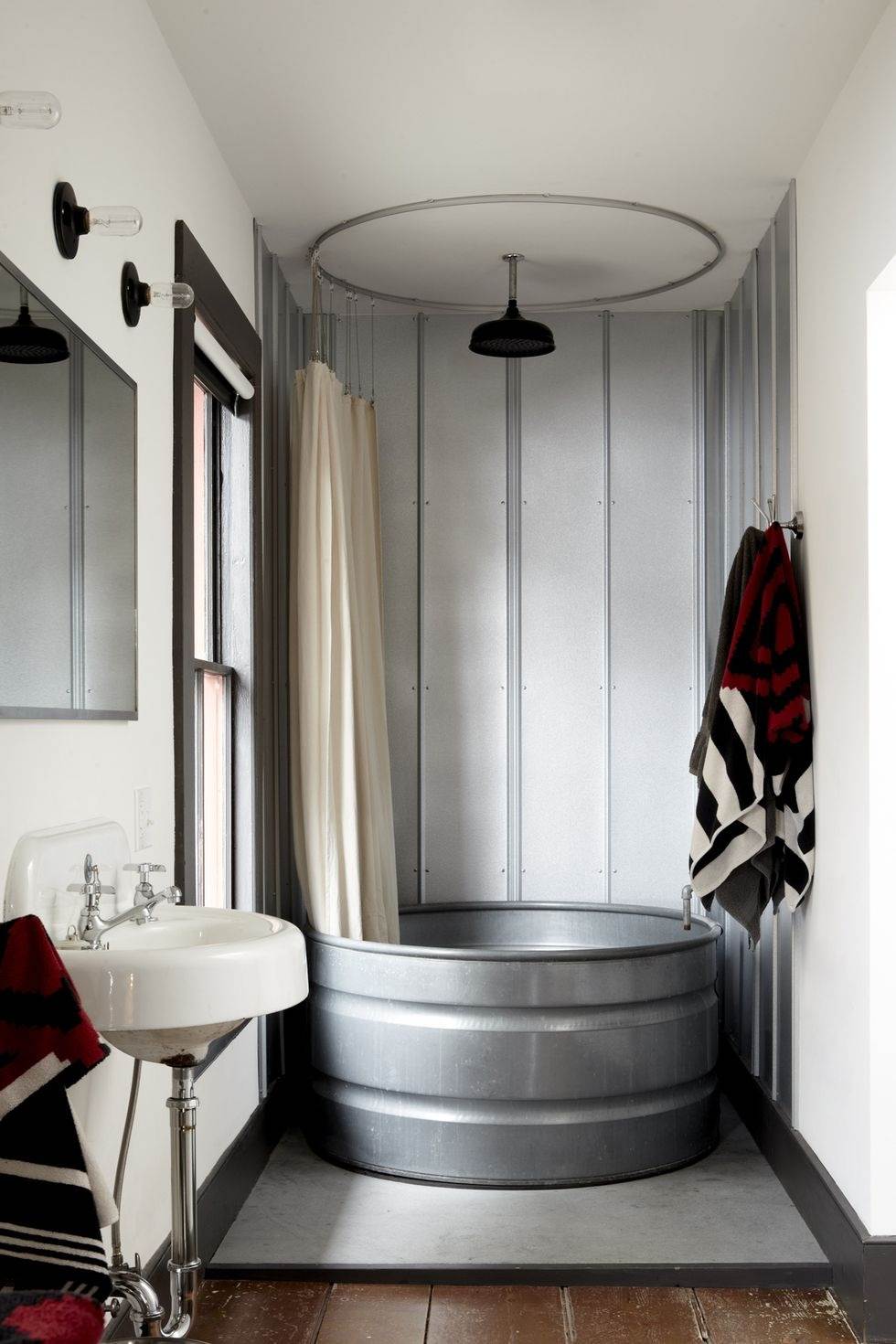 An old galvanized tub can become a rustic shower for your bathroom, cabin, or outdoor space. You can paint or stain the wood or metal parts of the shower to match your decor or leave them natural for a more rustic look.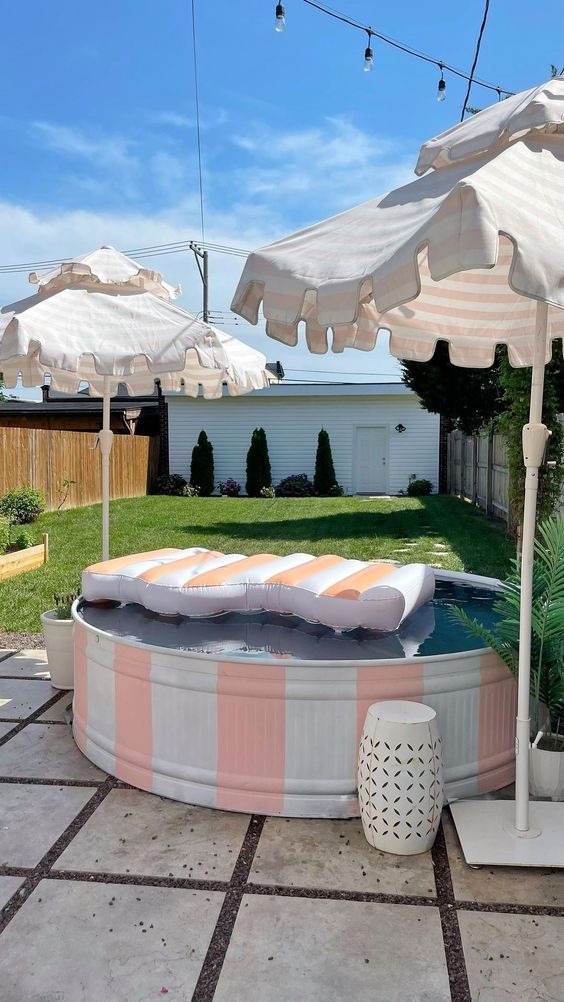 It's great to create a simple and affordable pool from a galvanized tub for cooling off in the summer heat. The pool can be placed on a flat surface such as a patio, deck, or lawn.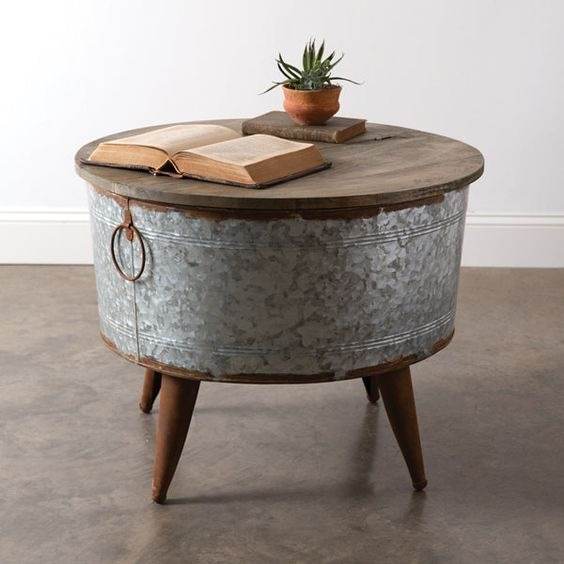 A galvanized tub covered with zinc can be used to create a unique and rustic coffee table, which complements your living room, cabin, or outdoor space. To make it more functional and stylish, you can add some handles, knobs, or hooks to the tub.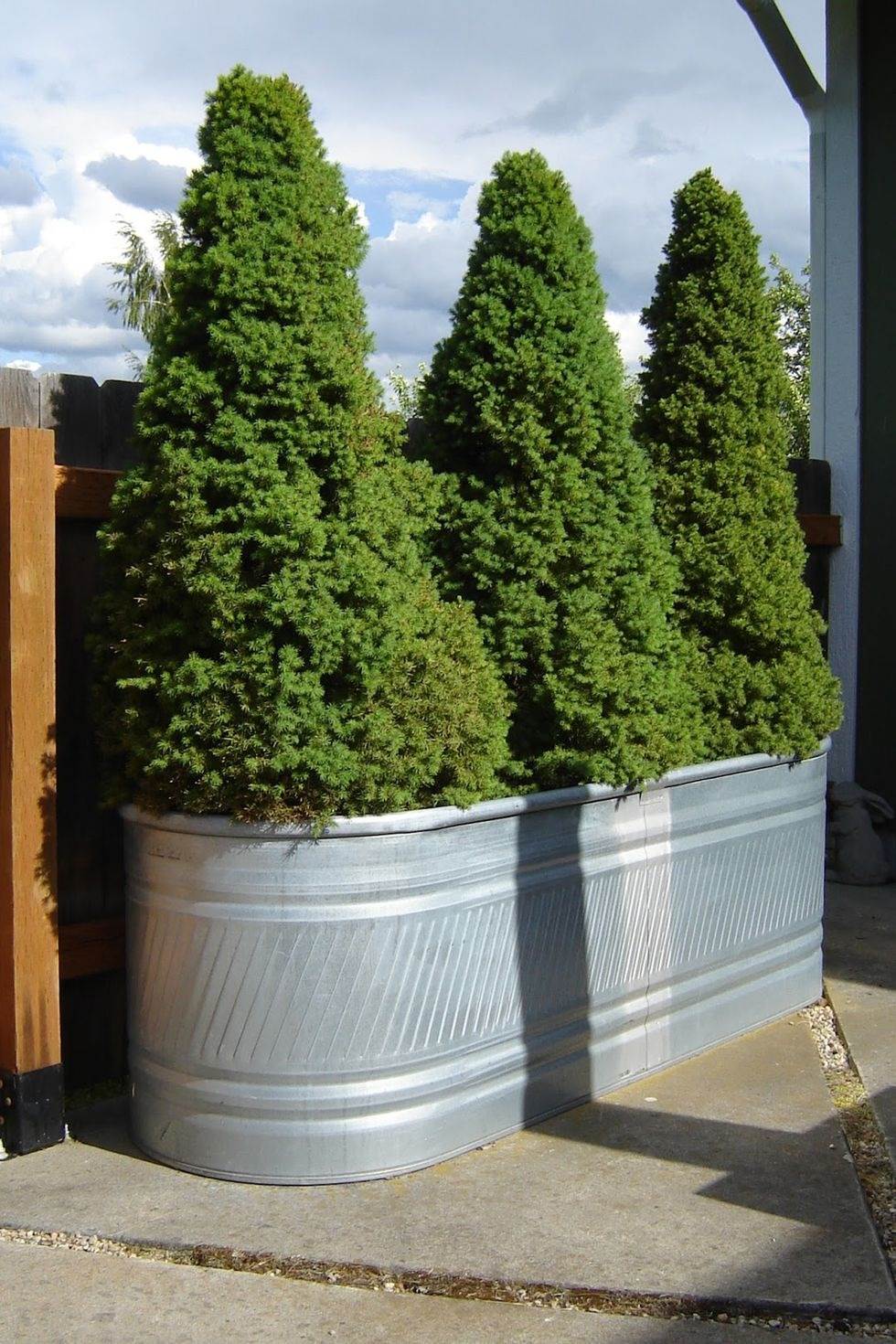 A galvanized tub like this can be used to create a unique and attractive border for your garden or to enclose a small area for growing plants or keeping animals. Your yard will look beautiful with these pots lining it.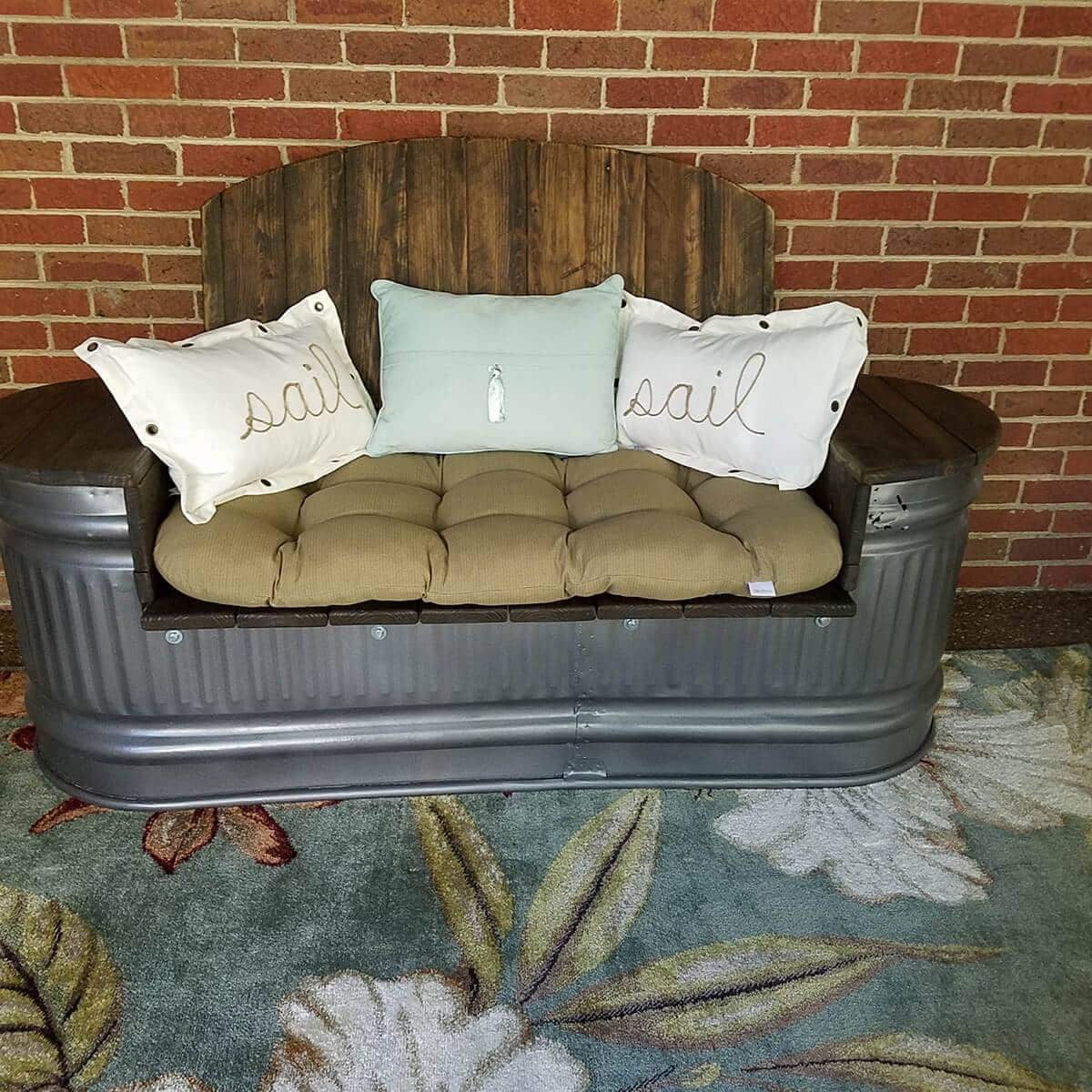 A galvanized tub can also be repurposed as a couch with some modifications. Don't forget to place your cushions inside the tub and arrange them as you like.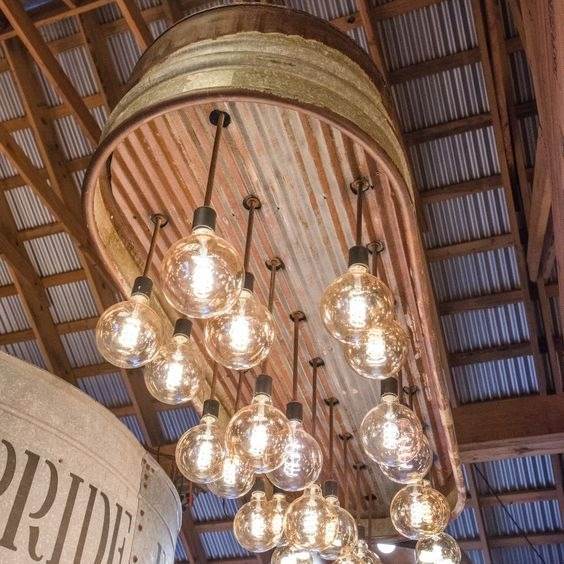 A light fixture made from a galvanized tub can add a rustic and industrial charm to your home or garden. You can use any bulb that fits your socket and style, such as an Edison bulb, a globe bulb, or an LED bulb.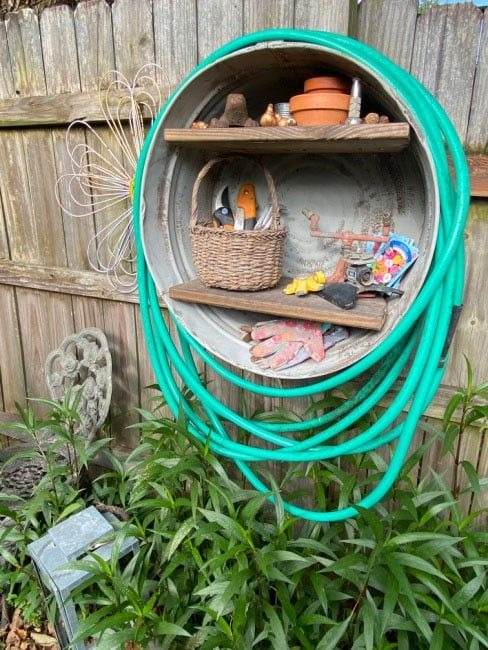 That's a handy idea to transform a galvanized tub into a garden tool storage. You can add shelves or fill the bottom of the tub with sand, gravel, or pebbles to help your tools stand upright and prevent them from rusting or dulling.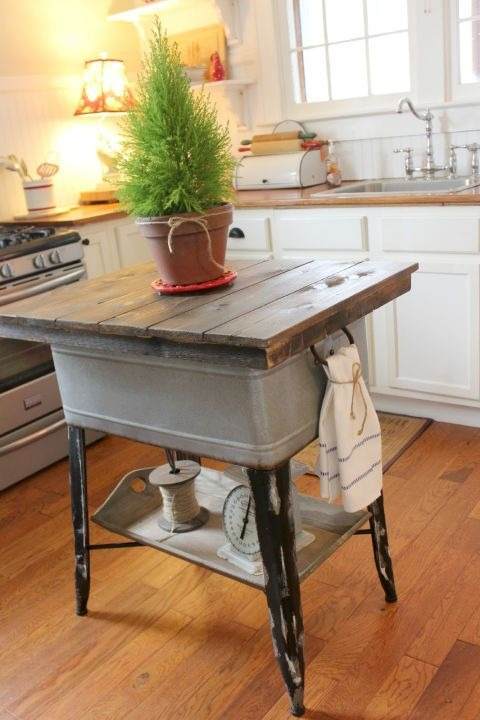 You can use an old or vintage tub that you have at home or find at a flea market. To make it more convenient and versatile, add some wheels or casters to the bottom of your galvanized tub kitchen island.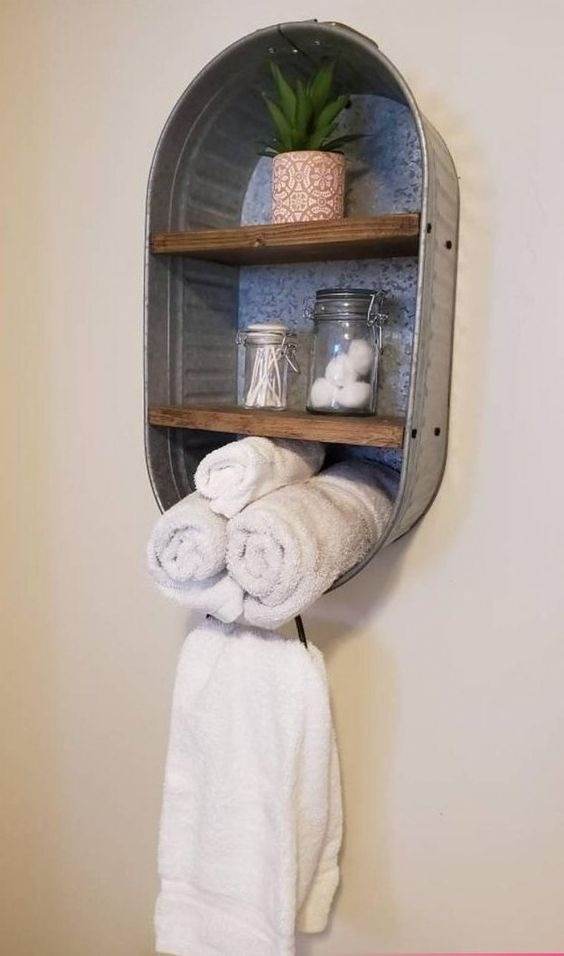 Save your floor space and make your bathroom more tidy with this hanging shelf from a galvanized tub. You can store towels here or display plants that can absorb moisture in the bathroom.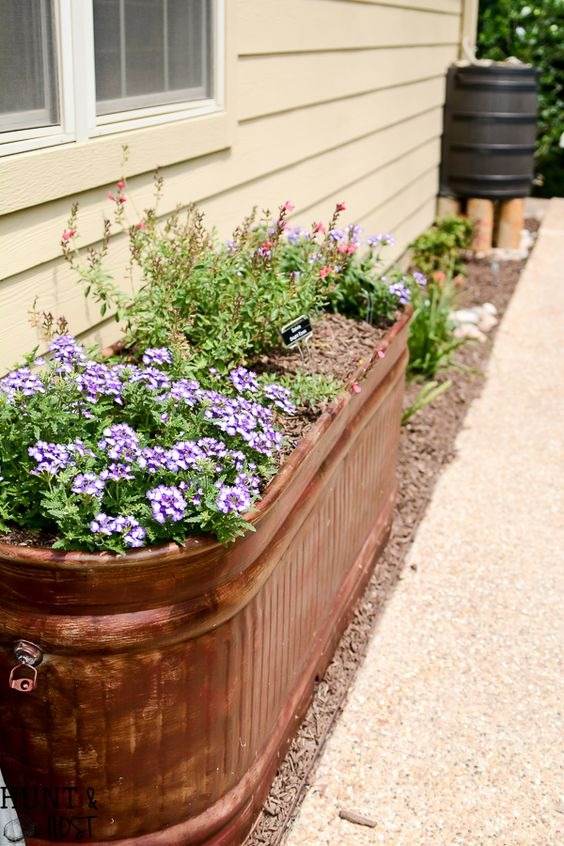 To create a planter, you should fill the tub with layers of different materials to create rich and well-drained soil for your flowers. Lastly, plant your flowers in the galvanized tub planter and enjoy its charm.
With a bit of imagination and a galvanized tub as your canvas, you can infuse your living spaces with the timeless charm of rustic elegance. Whether you're revamping your garden, organizing your home, or seeking to add a touch of farmhouse chic to your decor, galvanized tubs will bring reward and fulfilment.
If you've been inspired by our DIY galvanized tub ideas or have your unique projects to share, leave a comment below and share with us.